We have hiked Southern Valdres up and down. On of our founders has written hiking guides since 1991, and in time some of those will be published here. Till then we'll guide some of the best hiking trips Southern Valdres has to offer!
Friarvegen (literally wooer's path)
This is a path from Eid to Åsen, up a steep mountain shelf. If you not particularly afraid of heights, we can recommend this trip strongly!
We're guiding this trip: July 5th at 18:00.
Meeting point: Eid demning (link to map)
Duration: 2-3 hours.
Price kr. 100 per person.
Age limit: Children under 16 need written consent of parents.
Registration: post@eoa.as no later than 24 hours before.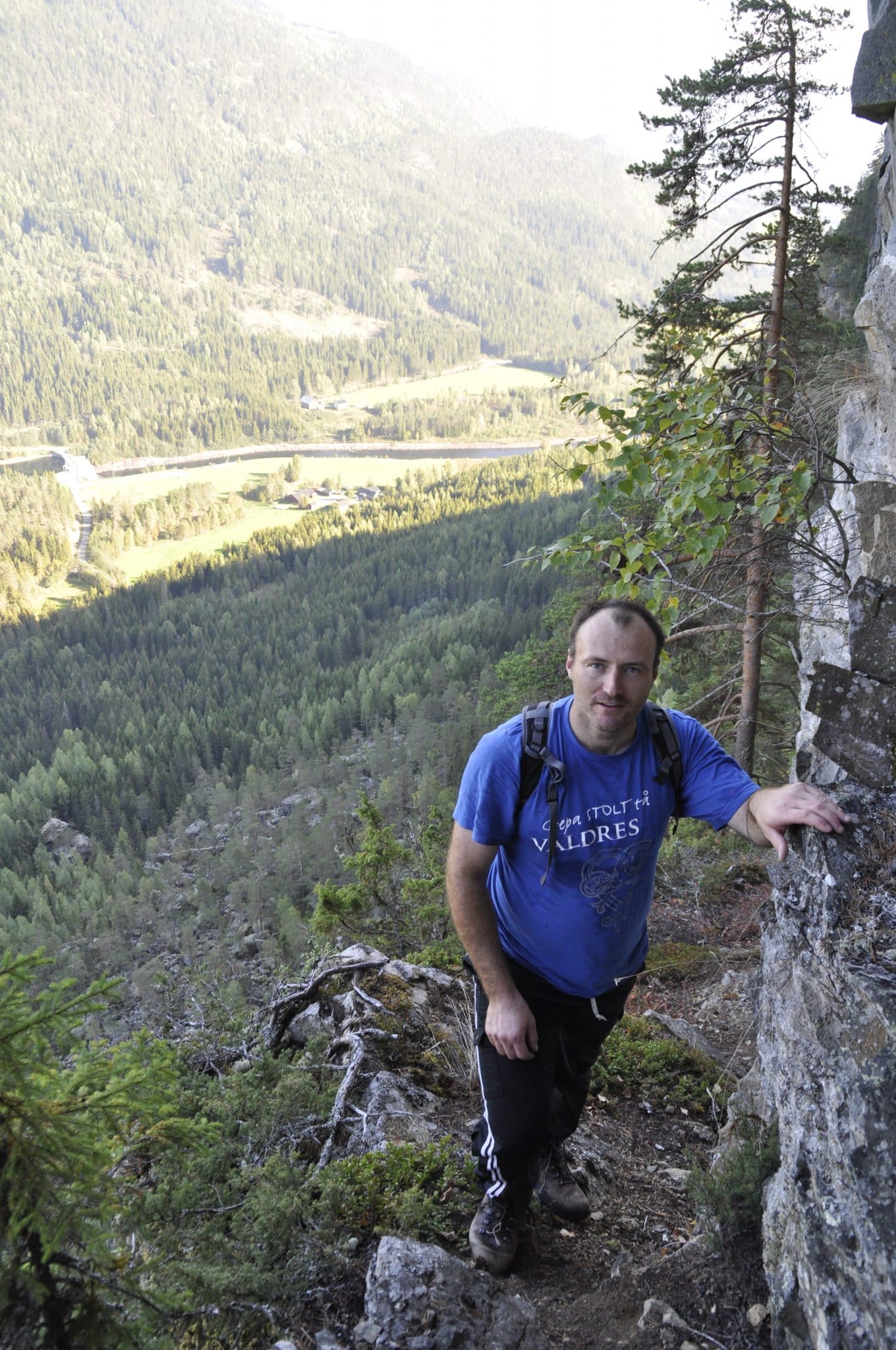 Trøllstugu (literally troll's cave)

Kvervill canyon was made famous by Norwegian author Mikkjel Fønhus in his book Det skriker fra Kverrvilljuvet. Trollstugu is a cave inside Kvervill canyon. Bring a bathing suit, and we'll wade to the cave if water flows permits.
We're guiding this trip: Sunday July 2nd at 15:00.
Meeting place: Fønhus bridge (link to map).
Duration: 2-3 hours.
Age limit: none (note that the trip includes a 600 ascent).
Price: 100 kr per person.
Registration: post@eoa.as senest 24 timer før.